The Moss stitch, also known as the linen stitch and woven stitch, has a beautiful yet simple look to it. It mimics the knit moss stitch, but only in appearance. It's a versatile stitch that can be used in so many different types of patterns, and it's so easy to learn! Scroll down for the full moss stitch crochet tutorial, including the pattern, written instructions spelled out, and a photo tutorial at the end.
Don't forget to save this to your favorite Pinterest board so that you can easily find it when you need it! Click here to save.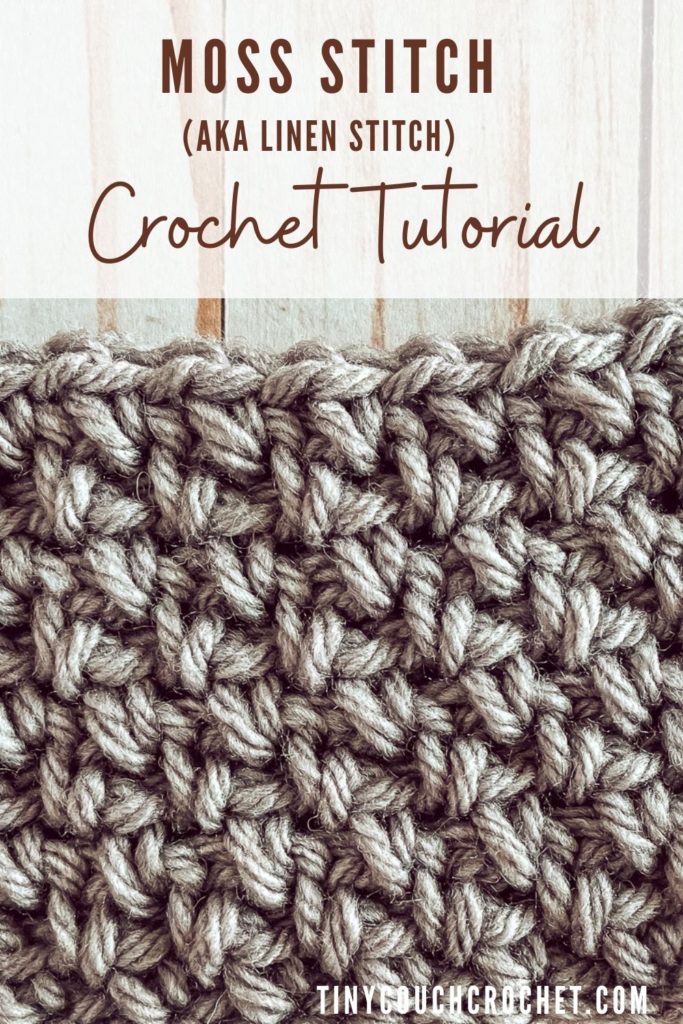 This post may contain affiliate links, which means I receive a small commission, at no extra cost to you, if you make a purchase using this link.
When to use the Moss stitch
The moss stitch is easy, gorgeous, and versatile! It can also have beautiful drape to it, which makes it a great stitch to use for garments and blankets. If you find that your work is too stiff, simply go up a hook size or two. The moss stitch will give your garments a knit-like look (which I personally love!)
It's also the perfect stitch for modern home decor! Dish towels, rugs, placemats, etc.
I wouldn't necessarily use this stitch for amigurimi due to small holes created in the pattern.
Skills to Know
The moss stitch is perfect for beginners who have already tried rows of single crochet and want to go a step further. This stitch is a combination of Single Crochets and chains. If you have never picked up a crochet hook, click here for a beginner's tutorial.
Materials
Grab a skein of yarn and the yarn's recommended hook size to try this stitch!
I'm using Lion Brand's Hue + Me yarn in this tutorial in the color Haze. I'm obsessed with all of the colors of this yarn line! It's a Weight 5 wool and acrylic blend. (I used this yarn for the Hailey Headband!)
The Hue + Me yarn label recommends a size 6.5 mm hook – I'm using a 7.0mm hook for this tutorial, but a 6.5 would work as well. I highly recommend grabbing a set of ergonomic hooks if you don't have one already. Being able to easily go up or down a hook size to fit your project will change your crochet game! You can find my favorite affordable ergonomic hook set here.
Abbreviations (U.S. Terminology):
Ch = Chain
Sk = Skip
St = Stitch
Yo = Yarn Over
Sc = Single Crochet (Insert hook into next stitch and pull up a loop, Yo and pull through both loops on hook.)
Pattern Notes
The moss stitch is worked in rows and is a 1 row repeat.
Turning chain does not count as a stitch.
This pattern is alternating Single Crochets and chains. As you move up a row, you would single crochet in the chain space below, and chain over the single crochets below.
See instructions written out and photo tutorial below pattern.
Moss Stitch Crochet Pattern
Foundation: Chain an odd number (even number of stitches, plus 1 for the turning chain).
Row 1: Sc in second chain from hook, Ch1 Sk1, *Sc in next chain, Ch1 Sk1, repeat from * until last chain. Sc in last chain.
Row 2: Chain 1 and turn work. Sc in first st, *ch1 sk1, Sc in next chain space, repeat from * until last st. Sc in last st.
Repeat Row 2 to end of project.
Moss Stitch Crochet Tutorial – Written & Photo Tutorial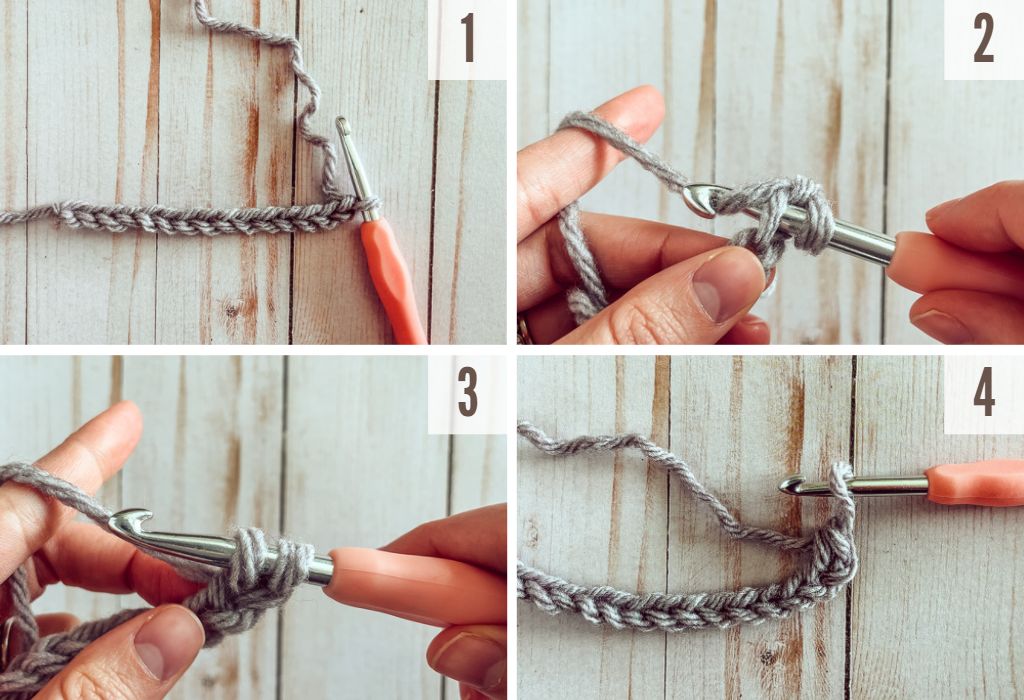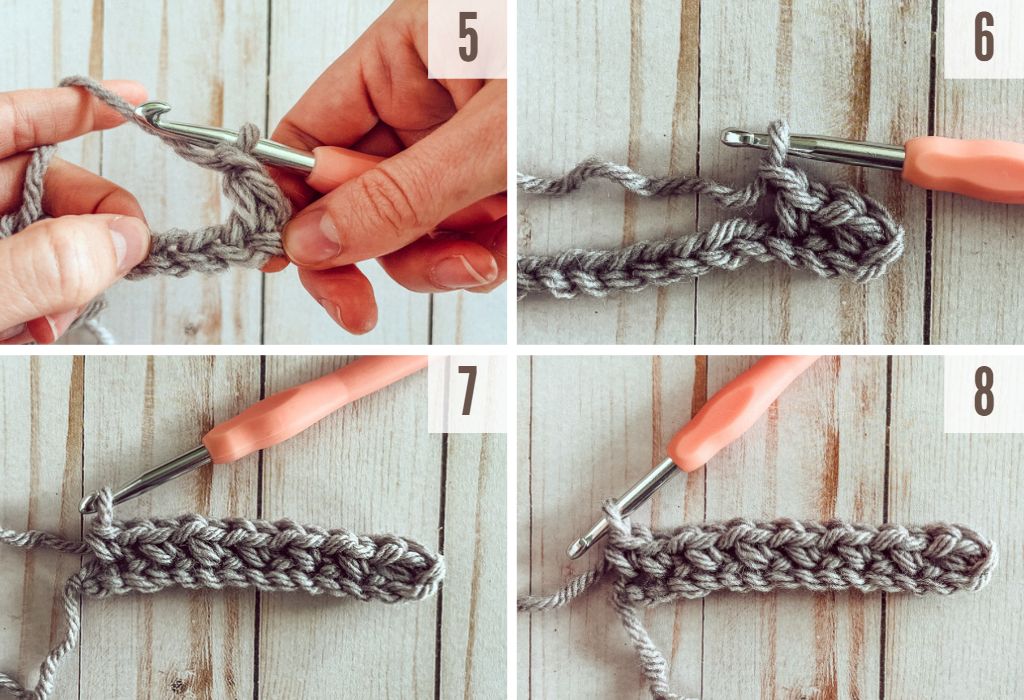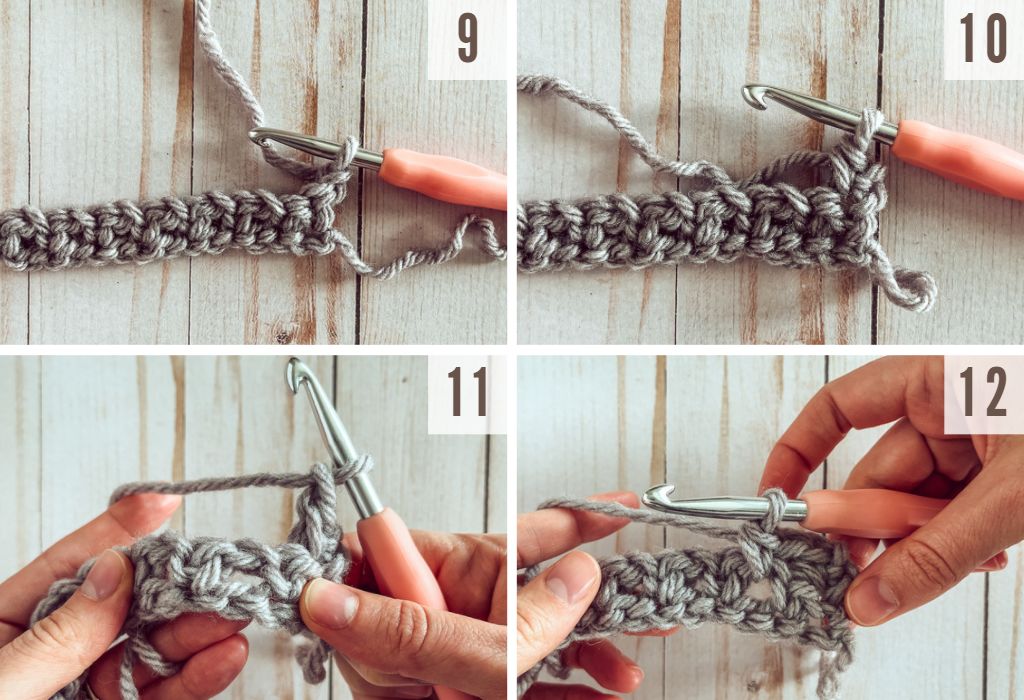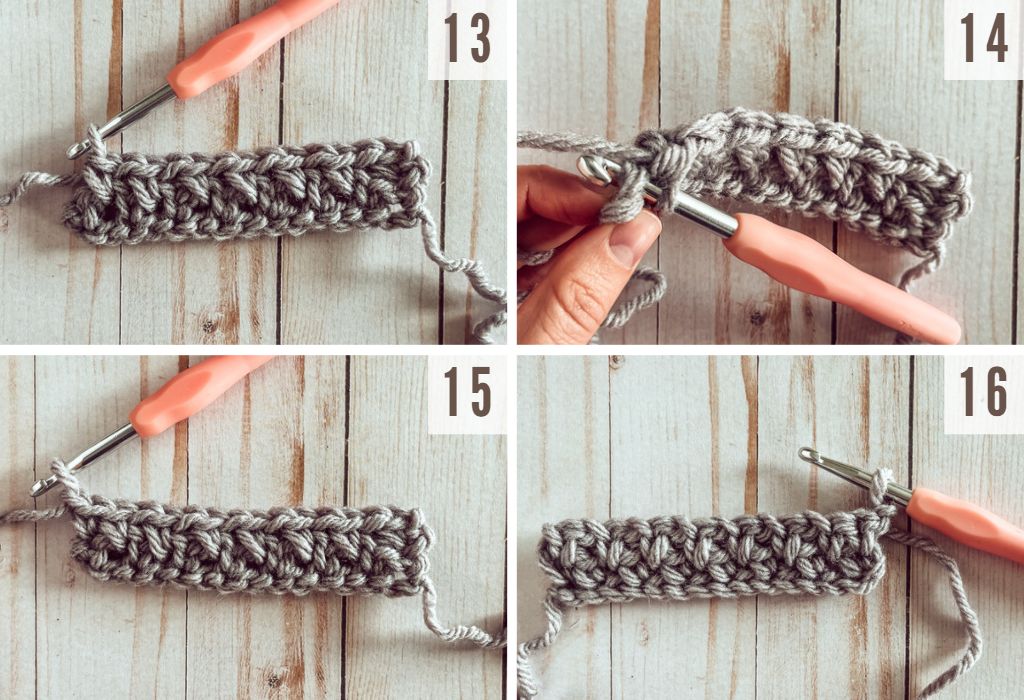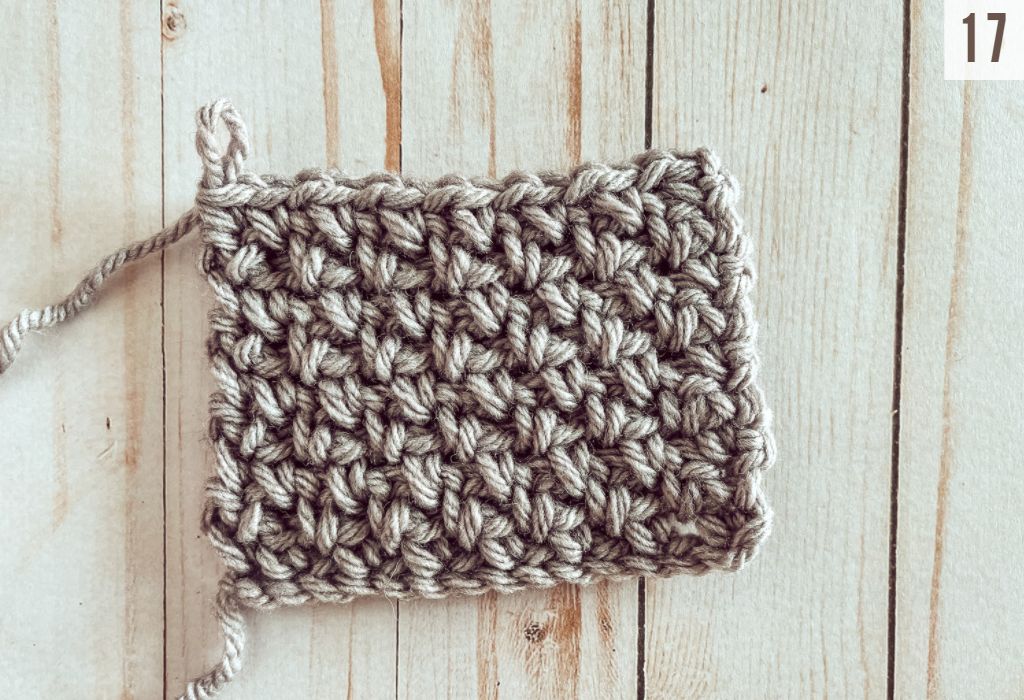 Congrats on learning a new stitch!
Looking for more modern crochet stitch tutorials? Check out these stitch tutorials below!
Happy Stitching! – Ashley