Hello! I'm Ashley, creator of Tiny Couch Crochet. And I'm happy you're here! I'm a 30-something new mom with a tiny (but deceptively comfy) couch and a passion for crochet.
Although I learned the basics of crochet as a kid, I wasn't consistent for a long time. I would just pick it up to make some granny squares now and then. A few years ago, after going through a rough time with infertility, I needed something to do with my hands and occupy my mind.  So I dusted off my hooks and got back to it. 
This time, I challenged myself to more advanced patterns and new techniques.  And now I like to use those techniques to create modern patterns that are simple to create, but full of details and texture. 
I strongly believe in the healing powers of crochet, and want to share this creative outlet with anyone who's interested.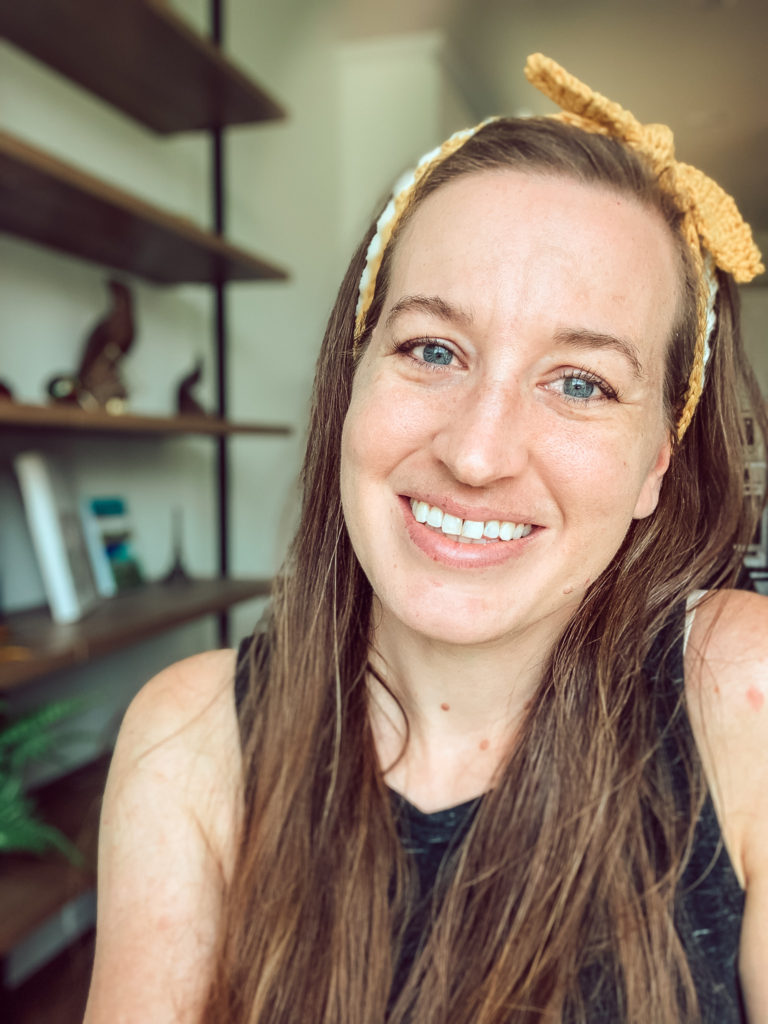 But where is the Tiny Couch?
It's right here! I wanted a name that was unique to search for, but still meant something to me. (Or maybe I just wanted an excuse to keep this couch.)  I bought it in the early 2010's shortly after meeting who would later be my husband. It has traveled with us from studio, to apartment, to tiny rental, and it has been my small refuge through rougher times. I've crocheted my heart out on this couch and although we now live in a larger space, I just can't get rid of it. It is now my Crochet Couch. 
The reality is, I'm grateful you're here and I hope that crochet is as beneficial to you as it is to me. Welcome! Stay a while : ) 
– Ashley