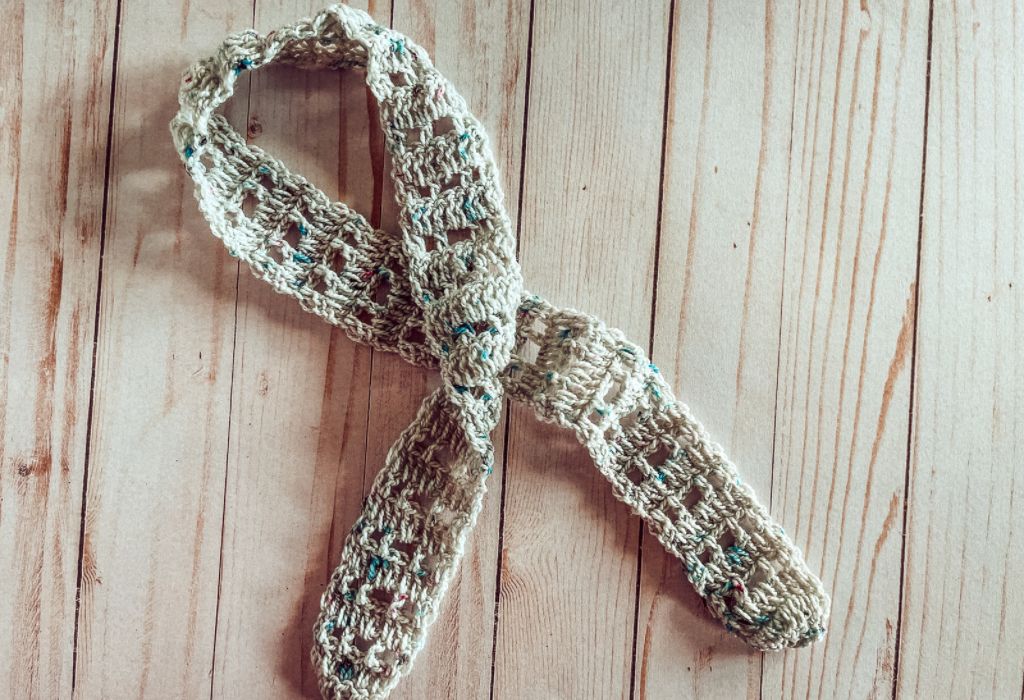 This hair scarf crochet pattern is quick, easy and fun to make - and it's a great way to start off with lacy crochet patterns if you are a beginner. I'm loving the fact that hair accessories are in right now - headbands, scrunchies, hair scarfs, you name it! They are a quick way to add cute, feminine details to a look when you are running out the door. So of course, I had to design a few hair accessories to add to my own collection!
Subscribe and Get Free Modern Kitchen Towel Pattern PDF
And be in the know when new patterns are released! No spam, just patterns.
This modern dish towel is the perfect housewarming gift – or gift it to yourself! It has a beautiful texture to it while remaining simple, clean and modern.
Subscribe to get your printable PDF copy of the pattern instantly. You can unsubscribe at any time.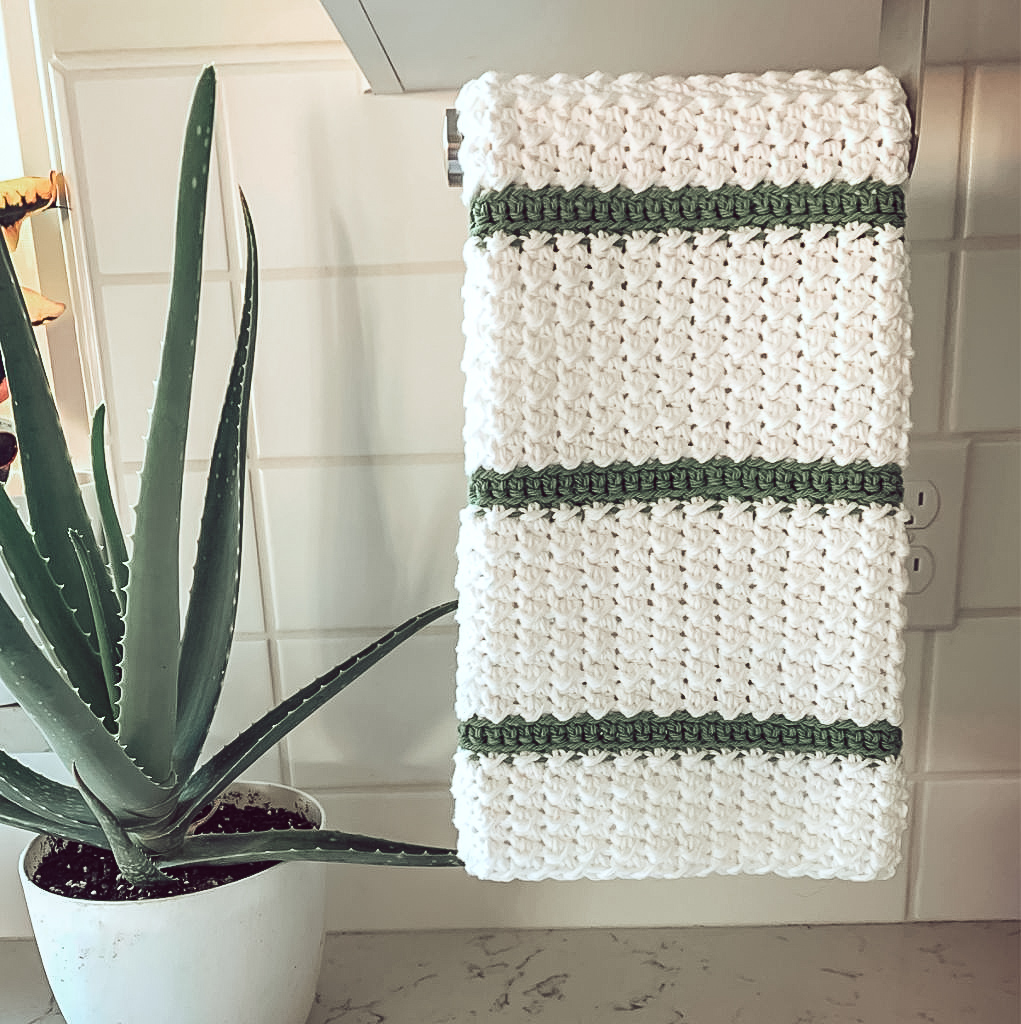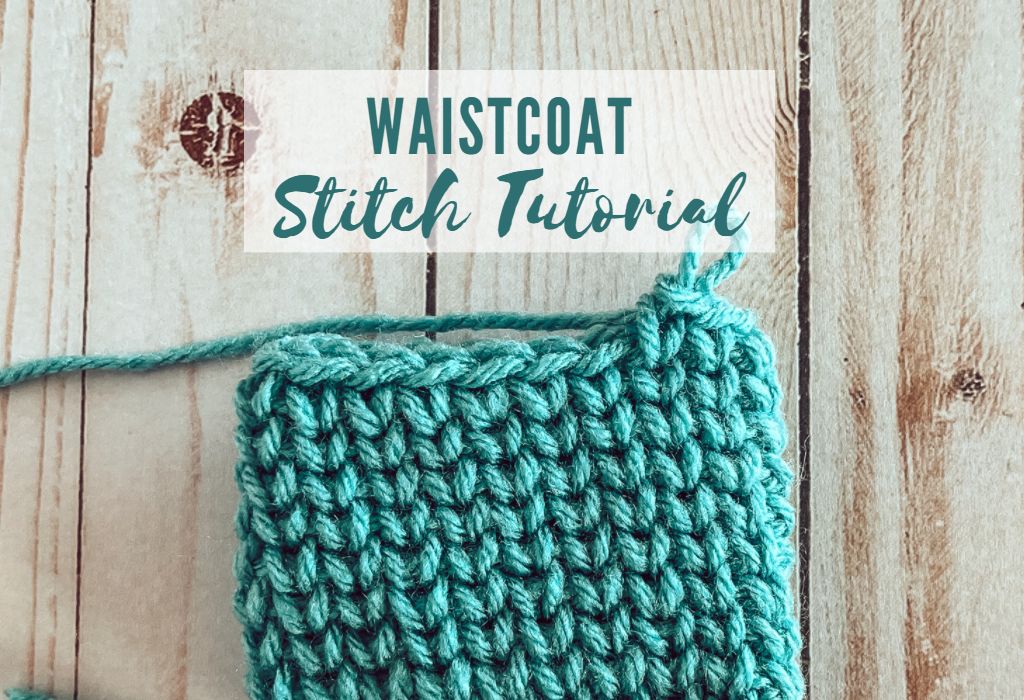 This Waistcoat Stitch tutorial shows just how easy this crochet stitch can be! Learn how to do the Waistcoat stitch and make crochet hats, bags, cup cozies, and more with this dense and versatile crochet stitch.
Sharing the Joy of Crochet
Hello! I'm Ashley, creator of Tiny Couch Crochet. And I'm happy you're here! I'm a 30-something new mom with a tiny (but deceptively comfy) couch and a passion for crochet.
Although I learned the basics of crochet as a kid, I wasn't consistent for a long time. I would just pick it up to make some granny squares now and then. A few years ago, after going through a rough time with infertility, I needed something to do with my hands and occupy my mind.  So I dusted off my hooks and got back to it. 
This time, I challenged myself to more advanced patterns and new techniques.  And now I like to use those techniques to create modern patterns that are simple to create, but full of details and texture.